Projected Dreams
Hello everyone!
We, from Team Strawberry, were able to exhibit our game: Projected Dreams at the Zurich PopCon and Gameshow last weekend.
The game was originally developed for the Brackey's Gamejam in February 2022 and then we spent another three months, from July to the end of September, improving the game with your feedback, expanding it and letting various visitors play it at the convention.
Furthermore, we also uploaded a completely new version here on Itch.io, which you can now experience as well!
We would love to hear your feedback on the updated version!
Love always
Team Strawberry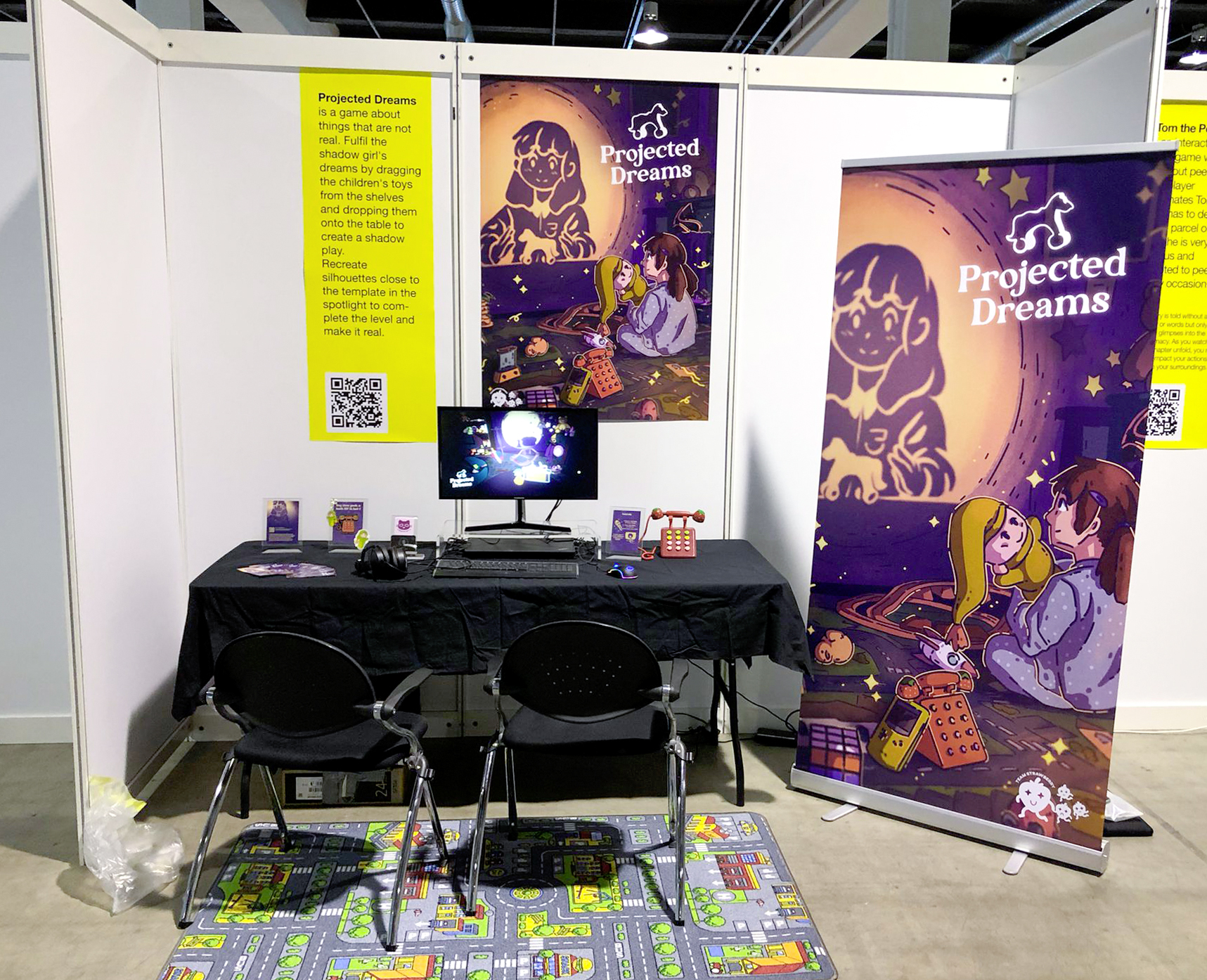 Check this photo of our booth out! We managed to buy some things appearing in the game, like the carpet and strawberry phone! :)
Files
ProjectedDreams.zip
324 MB
Oct 01, 2022